Product Description
| | |
| --- | --- |
| Material | Carbon Steel or Stainless Steel |
| Color | Customer's Request |
| Size | 1/4″-2″ |
| Logo | Customized  logo or USing our 'Q' |
| Place of orgin | ZheJiang ,China (Mainland) |
| OEM Accepted | Yes |
| Certificate Available | Yes |
| Type | Hydraulic hose quick coupling |
| Technology | CNC Machining |
| Surface treatment | Trivalent silver zinc,Trivalent zinc,chrome plate,etc |
| Medium | water ,oil,gas,etc |
| Application | Physical construction,hydraulic installation,auto parts,sleeves |
| Packing | plastic bags inside ,and outside with cartons |
| Payment terms | T/T |
| Delivery terms | FOB(ZheJiang ) |
| Marketing | all over the world ,mainly in Europe and America |
| Delivery time | With 20days after order confirmed,depends on your quantity |
PRODUCT PICTURE:
PACKING AND SHIPPMENT:
WORKSHOP:
RELATED PRODUCT:
Ferrule, Hydraulic fittings, Hydraulic hose fittings, Hydraulic adapter, Hydrualic connections, hydraulic 3-piece suit, union tee, union cross, etc
1:Ferrule, matched with many kinds of pipes such as SAE, DIN, EN, GB etc
2:Metric Fitting
Flat Seal Fitting, Xihu (West Lake) Dis.t-seal fitting, spherical seal fitting, 60° Cone seal fitting, 74° cone seal fitting, 24°cone O-ring L.T. Fitting, 24°cone O-ring H.T. Fitting, JIS 60° Cone Seal Fitting, Standpipe Fitting, Japan Metric Fitting etc;
3: British Pipe Adapter
JIS BSP 60° Cone seal Adapter, BSPT Adapter, BSP multiseal adapter, BSP flat Seal Adapter, BSP O-ring Seal Adapter;
4: Americal Pipe Adaptor
SAE Code 62 Flange, SAE Code 61 Flange, NPT Adpator, JIC 74°Cone Seal Adaptor, NPSM 60°Cone Seal Adaptor, ORFS Flat Seal Adaptor, SAE O-ring Seal Adaptor
5: Banjo Adaptor
MetricBanjo Adaptor, BSP Banjo Adaptor
6: Staplelok Adaptor
7: Double Ended Adaptor
8: Metric Transition Adaptor
9: British Transition Adaptor
10:American Transition Adaptor
FAQ:
Q: How can you ensure your product quality?
A: We will arrange sample confirmation before production. During the production, we have professional QC staffs control the quality and manufacture in accordance to the confirmed sample.
Q: Do you offer hydraulic quick coupling fitting OEM service and can you produce as our drawings?
A: Yes. We offer quick coupling OEM service and your designed drawings.
Q: Do you provide samples ? is it free or extra ?
A: Yes, we could offer the sample for free charge but do not pay the cost of freight.
Q: What is your terms of payment ?
A: Payment=1000USD, 30% T/T in advance ,balance before shippment.
Q: What's your delivery time?
A: Generally, we will arrange shipment with 20 days after receiving the deposit. If urgent, we can also meet your requirement.
| | |
| --- | --- |
| Certification: | ISO9001 |
| Pressure: | High Pressure |
| Work Temperature: | High Temperature |
| Thread Type: | External Thread |
| Installation: | Flared Type |
| Material: | Carbon Steel ,Stainless Steel |
Samples:

US$ 0.01/Piece

1 Piece(Min.Order)

|
Request Sample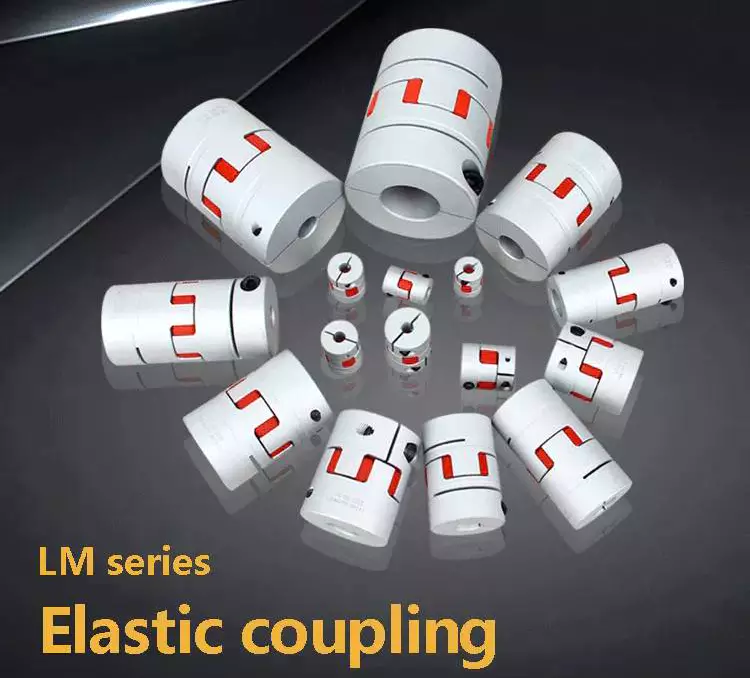 What Is a Coupling?
A coupling is a device that connects two shafts together. It transmits power from one to the other and is used to join rotating equipment. It can also allow for some degree of misalignment and end movement. It is used in mechanical engineering and manufacturing. To learn more about couplings, read this article.
Mechanical connection between two objectsThe present invention relates to a method and assembly for forming a mechanical connection between two objects. The methods of this invention are suitable for connecting both solid and hollow objects. For example, the method can be used to make mechanical connections between two cylinders. This method is particularly useful for connecting two cylinders that are positioned near each other.
Absorbs vibration
A coupling insert is a part of a vehicle's drivetrain that absorbs vibrations. These inserts are designed to prevent couplings from moving out of phase. However, the coupling inserts themselves can wear out and need to be replaced. Universal joints are an alternative if the coupling is out of phase by more than one degree. In addition, internal bearings in the coupling need to be lubricated and replaced when they begin to show signs of wear.
Another embodiment of the invention includes a flexible coupling 25 that includes rearwardly-extending lugs that extend toward the coupling member 23. These lugs interdigitate with corresponding lugs on the coupling member 23. They are spaced circumferentially. A first elastic member 28 is interposed between lugs 26 and 27, and is adapted to yield in a counterclockwise direction. As a result, it absorbs torsional vibrations.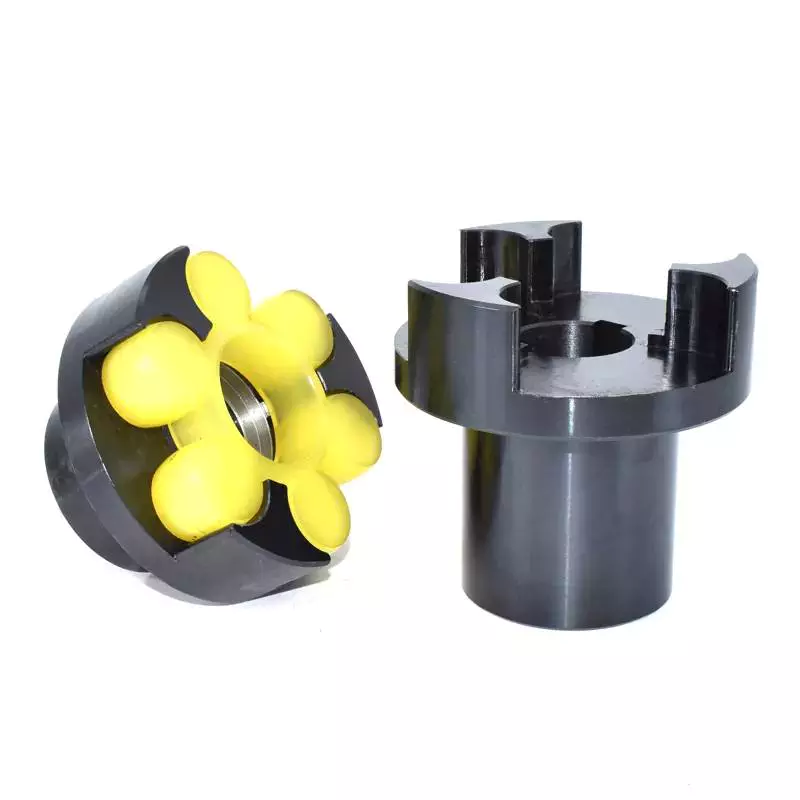 Blocks heat transfer
Thermal coupling occurs when a solid block is thermally coupled to the air or fluid passing through it. The amount of heat transferred through a solid block depends on the heat transfer coefficients of the materials. This paper presents a numerical model to understand how heat transfers through different block materials. This work also describes the thermal resistance network for a one-dimensional block.
In some cases, thermal coupling increases the heat transfer mechanism. As illustrated in FIG. 1D, a heatpipe coupler 112 couples two heatpipes 110-1 and 110-2. This configuration allows the pipes to be coupled to the heat source and to the condenser. In addition, the heat pipe couplers may have bellows at the ends to help facilitate linear motion.
Thermal coupling is achieved by ensuring that at least one block is made of a material with a lower thermal expansion coefficient than the annulus. Ideally, the block's mean thermal expansion coefficient is at least twenty percent lower than the annulus's mean thermal expansion coefficient. This ensures that the thermal coupling between the two parts is as efficient as possible.
Another type of thermal coupling is achieved by using flexible elements. These are often washers or springs. These components allow the blocks to maintain physical contact with the post 55, which means that the heat transfer is more efficient even at higher temperatures. The flexibility of these elements also makes it possible to choose an element that will not impede assembly.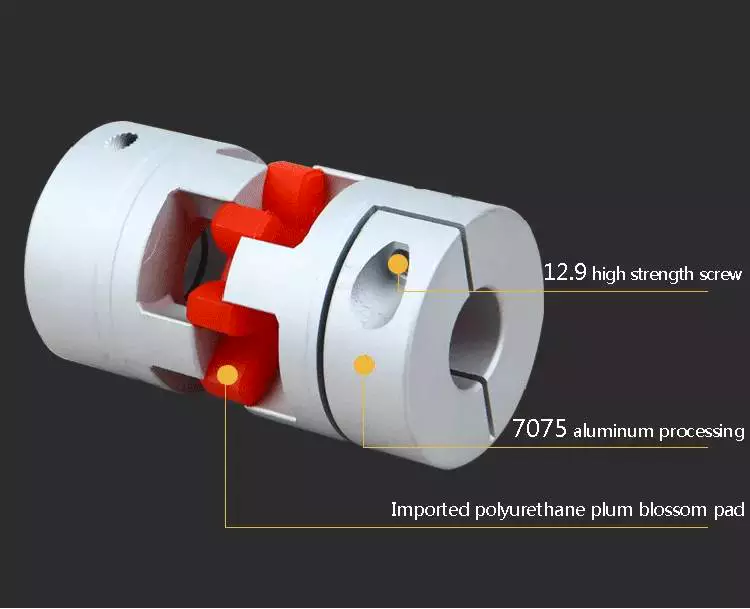 Protects rotating equipment
A reliable, long-lasting coupling system can reduce the risk of damage to rotating equipment. Designed to protect against torque overload and wear, Voith torque-limiting couplings provide outstanding safety and reliability. As a result, they can deliver maximum performance and minimize equipment downtime. In addition to their long-term benefits, these solutions are ideal for applications where safety and reliability are of paramount importance.
A good coupling provides many advantages, including the ability to transmit power, compensate for axial movement, and absorb shock. It is essential to choose the proper coupling for your application based on the basic conditions of your rotating equipment. For example, if you have two shafts with parallel rotation axes, you should choose a parallel coupling. Otherwise, you should use an angular coupling.
Torque-limiting couplings can also provide protection for rotating equipment by disengaging at a specific torque level. This protects the drive shaft from undergoing catastrophic failure. Torque limiters are particularly helpful for high-value equipment. By preventing catastrophic failure, you can avoid expensive repairs and minimize equipment downtime.
Coupling guards are easy to install and provide effective protection for rotating equipment. These covers are made of sheet metal bent to fit over the shaft. They are durable and easy to remove when necessary. This type of guard can prevent employees from catching their hands, tools, or loose clothing on motor coupling components.




editor by CX 2023-05-26
Product Description
| | |
| --- | --- |
| Product     Name | Cardan Shaft |
| Product     Model | SWC-I75A-335+40 |
| Main          Material | 35CrMo or 45# Steel |
| Nominal  Torque | 500  N.M |
| Normal      Length | 335 mm |
| Length       Compensation | 40 mm |
| | |
| --- | --- |
| Standard Or Nonstandard: | Nonstandard |
| Shaft Hole: | 19-32 |
| Torque: | >80N.M |
| Bore Diameter: | 19mm |
| Speed: | 4000r/M |
| Structure: | Flexible |
Samples:

US$ 10/Piece

1 Piece(Min.Order)

|
Request Sample
Customization:

Available

|

Customized Request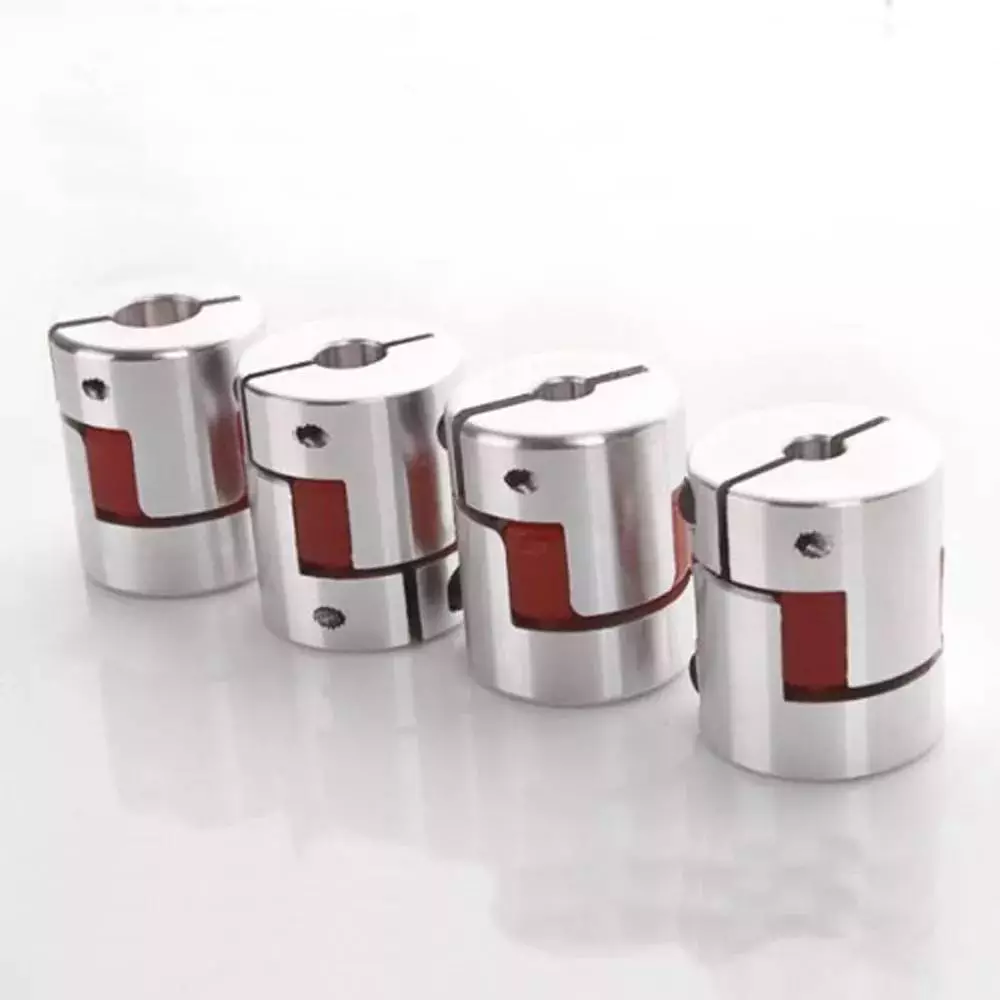 Types of Couplings
A coupling is a device used to join two shafts together and transmit power. Its purpose is to join rotating equipment while permitting a degree of end movement and misalignment. There are many types of couplings, and it is important to choose the right one for your application. Here are a few examples of couplings.
Mechanical
The mechanical coupling is an important component in power transmission systems. These couplings come in various forms and can be used in different types of applications. They can be flexible or rigid and operate in compression or shear. In some cases, they are permanently attached to the shaft, while in other cases, they are removable for service.
The simplest type of mechanical coupling is the sleeve coupling. It consists of a cylindrical sleeve with an internal diameter equal to the diameter of the shafts. The sleeve is connected to the shafts by a key that restricts their relative motion and prevents slippage. A few sleeve couplings also have threaded holes to prevent axial movement. This type of coupling is typically used for medium to light-duty torque.
Another type of mechanical coupling is a jaw coupling. It is used in motion control and general low-power transmission applications. This type of coupling does not require lubrication and is capable of accommodating angular misalignment. Unlike other types of couplings, the jaw coupling uses two hubs with intermeshing jaws. The jaw coupling's spider is typically made of copper alloys. In addition, it is suitable for shock and vibration loads.
Mechanical couplings can be made from a variety of materials. One popular choice is rubber. The material can be natural or chloroprene. These materials are flexible and can tolerate slight misalignment.
Electrical
Electrical coupling is the process in which a single electrical signal is transferred from a nerve cell to another. It occurs when electrical signals from two nerve cells interact with each other in a way similar to haptic transmission. This type of coupling can occur on its own or in combination with electrotonic coupling in gap junctions.
Electrical coupling is often associated with oscillatory behavior of neurons. The mechanism of electrical coupling is complex and is studied mathematically to understand its effect on oscillatory neuron networks. For example, electrical coupling can increase or decrease the frequency of an oscillator, depending on the state of the neuron coupled to it.
The site of coupling is usually the junction of opposing cell membranes. The cellular resistance and the coupling resistance are measured in voltage-clamp experiments. This type of coupling has a specific resistance of 100 O-cm. As a result, the coupling resistance varies with the frequency.
The authors of this study noted that electrotonic coupling depends on the ratio between the resistance of the nonjunctional membranes and the junctional membranes. The voltage attenuation technique helps reveal the differences in resistance and shunting through the intercellular medium. However, it is unclear whether electrotonic coupling is electrostatically mediated.
Electrical coupling has also been suggested to play a role in the intercellular transfer of information. There are many examples that support this theory. A message can be a distinct qualitative or quantitative signal, which results in a gradient in the cells. Although gap junctions are absent at many embryonic interaction sites, increasing evidence suggests a role in information transfer.
Flexible
When it comes to choosing the right Flexible Coupling, there are several factors that you should take into account. Among these factors is the backlash that can be caused by the movement of the coupling. The reason for this problem is the fact that couplings that do not have anti-fungal properties can be easily infected by mold. The best way to avoid this is to pay attention to the moisture content of the area where you are installing the coupling. By following these guidelines, you can ensure the best possible installation.
To ensure that you are getting the most out of your flexible couplings, you must consider their characteristics and how easy they are to install, assemble, and maintain. You should also look for elements that are field-replaceable. Another important factor is the coupling's torsional rigidity. It should also be able to handle reactionary loads caused by misalignment.
Flexible couplings come in many different types. There are diaphragm and spiral couplings. These couplings allow for axial motion, angular misalignment, and parallel offset. They have one-piece construction and are made from stainless steel or aluminum. These couplings also offer high torsional stiffness, which is beneficial for applications requiring high torques.
Flexible couplings have several advantages over their rigid counterparts. They are designed to handle misalignments of up to seven degrees and 0.025 inches. These characteristics are important in motion control applications. Flexible couplings are also inexpensive, and they do not require maintenance.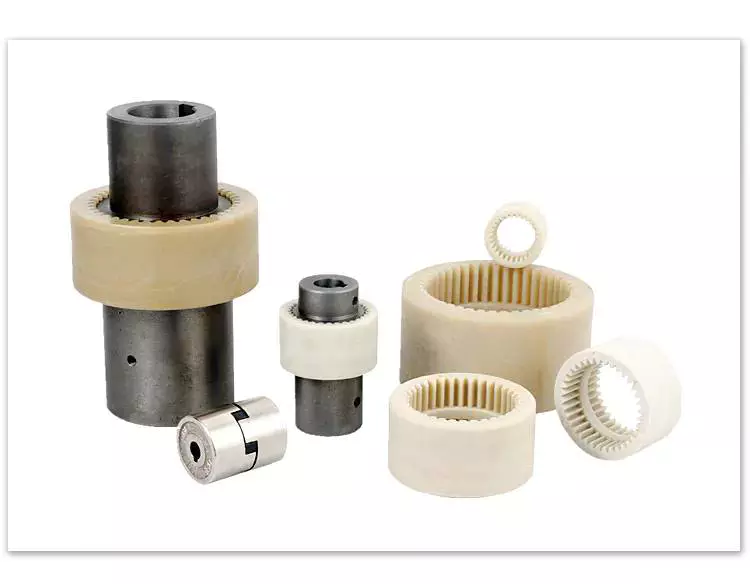 Beam
A beam coupling is a type of mechanical coupling, usually one solid piece, that connects two mechanical parts. Its performance is largely determined by the material used. Typical materials include stainless steel, aluminum, Delrin, and titanium. The beam coupling is rated for different speeds and torques. The coupling should be selected according to the application. In addition to the material, the application should also consider the speed and torque of the system.
There are two main types of beam couplings. The first is the helical beam coupling, which has a continuous multi spiral cut. This type of coupling offers a high degree of flexibility and compensates for a high degree of misalignment. The second type of beam coupling is the helical shaft coupling, which has a low torsional stiffness, which makes it ideal for small torque applications.
Another type of beam coupling is the multiple beam design, which combines two beams. It allows for more tolerance in manufacturing and installation and protects expensive components from excessive bearing loads. It also helps keep beams shorter than a single beam coupling. This type of coupling also enables a higher torque capacity and torsional stiffness.
Beam couplings can be manufactured with different materials, including stainless steel and aluminum. The "A" series is available in aluminum and stainless steel and is ideal for general-purpose and light-duty applications. It is also economical and durable. This type of coupling can also be used with low torque pumps or encoder/resolver systems.
Pin & bush
The Pin & bush coupling is a versatile, general-purpose coupling with high tensile bolts and rubber bushes. It can tolerate a wide range of operating temperatures and is suitable for use in oil and water-resistance applications. Its unique design enables it to be used in either direction. In addition, it requires no lubrication.
The pin bush coupling is a fail-safe coupling with a long service life and is used for high-torque applications. It provides torsional flexibility and dampens shocks, making it a flexible coupling that protects equipment and reduces maintenance costs. Its hubs are forged from graded cast iron for strength and durability. Besides, the coupling's elastomer elements reduce vibration and impact loads. It also accommodates a misalignment of up to 0.5 degrees.
Pin & bush couplings are a popular choice for a variety of different applications. This coupling features a protective flange design that protects the coupling flange from wear and tear. The coupling nut is secured to one flange, while a rubber or leather bush sits between the other flange. Its unique design makes it ideal for use in applications where misalignment is a small factor. The rubber bushing also helps absorb vibration and shock.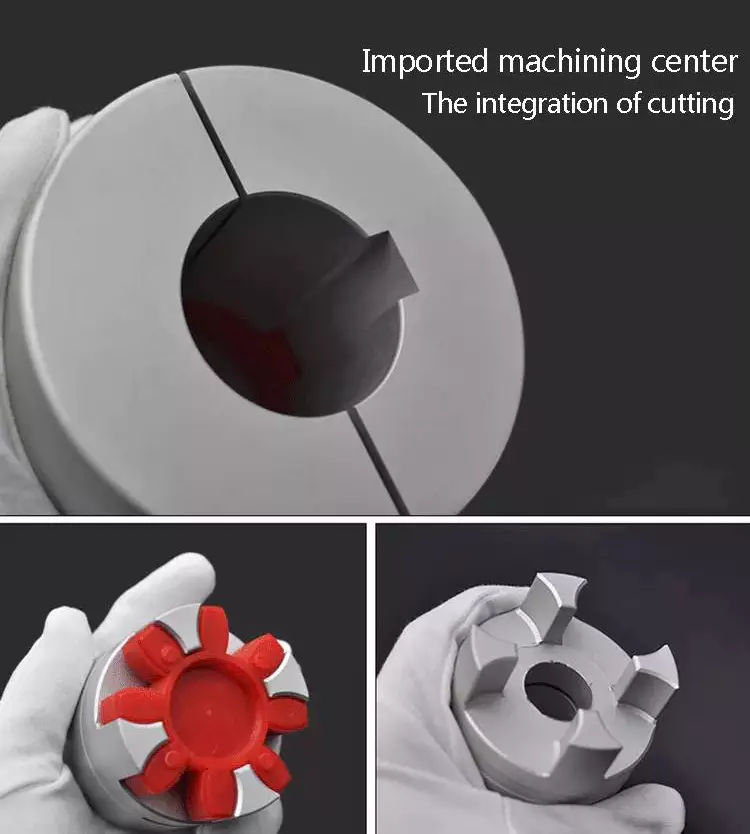 Mesh tooth
Mesh tooth couplings are used to transfer torque between two shafts and reduce backlash. However, mesh tooth couplings have some limitations. One disadvantage is the break-away friction factor in the axial direction. This problem is caused by the high contact force between the tooth and gear mesh. This can cause unpredictable forces on the shafts.
In this paper, we present a FEM model for mesh tooth coupling. We first validate the mesh density. To do so, we compute the bolt stress as a uniaxial tensile during the tightening process. We used different mesh sizes and mesh density to validate our results.
The mesh stiffness of gear pairs is influenced by lead crown relief and misalignment. For example, if one tooth is positioned too far in the axis, the mesh stiffness will be decreased. A misaligned gear pair will lose torque capacity. A mesh tooth coupling can be lubricated with oil.
An ideal mesh tooth coupling has no gaps between the teeth, which reduces the risk of uneven wear. The coupling's quality exposed fasteners include SAE Grade 5 bolts. It also offers corrosion resistance. The couplings are compatible with industrial environments. They also eliminate the need for selective assembly in sleeve couplings.




editor by CX 2023-04-23
Product Description
Specification
High good quality swivel tail, most frequently employed with Urea merchandise, these kinds of as Adblue and DEF, as properly as any other merchandise which are not aggressive to the couplings ingredient materials.
| | |
| --- | --- |
| Substance | Stainless Metal |
| Seals | Viton |
| Thread | 3/4" NPT/BSP |
| Hose Barb | 19mm |
| Degrees of Rotation | 360 |
1- Could you build our personal style?                           Yes
two- The fuel nozzle which includes swivel?                                 Sure
three- Can we pay a visit to your manufacturing unit?                                               Of course
four- Could you ship the sample for tests?                     Yes
5- Could you offer doorway to doorway service?                          Yes
| | |
| --- | --- |
| Contacts | Eric Wu |
| Tel | 571 85881558 |
| Fax | 571 85881559 |
| Mob  |   |
| Facebook | China BaoTai Science And Engineering Co.,Ltd |



/ Piece




|

10 Pieces



(Min. Order)

###
| | |
| --- | --- |
| Self Closure Time: | 0.1s |
| LPM: | 0-45L/min |
| Oil Outlet Caliber: | 13/16" |
| Type: | Spare Parts |
| Connector: | Female or Male |
| Body: | Stainless Steel |
###
###
| | |
| --- | --- |
| Material | Stainless Steel |
| Seals | Viton |
| Thread | 3/4" NPT/BSP |
| Hose Barb | 19mm |
| Degrees of Rotation | 360 |
###
| | |
| --- | --- |
| Contacts | Eric Wu |
| Tel | +86 0577 85881558 |
| Fax | +86 0577 85881559 |
| Mob | +86 18657793785 |
| Facebook | China BaoTai Science And Technology Co.,Ltd |



/ Piece




|

10 Pieces



(Min. Order)

###
| | |
| --- | --- |
| Self Closure Time: | 0.1s |
| LPM: | 0-45L/min |
| Oil Outlet Caliber: | 13/16" |
| Type: | Spare Parts |
| Connector: | Female or Male |
| Body: | Stainless Steel |
###
###
| | |
| --- | --- |
| Material | Stainless Steel |
| Seals | Viton |
| Thread | 3/4" NPT/BSP |
| Hose Barb | 19mm |
| Degrees of Rotation | 360 |
###
| | |
| --- | --- |
| Contacts | Eric Wu |
| Tel | +86 0577 85881558 |
| Fax | +86 0577 85881559 |
| Mob | +86 18657793785 |
| Facebook | China BaoTai Science And Technology Co.,Ltd |
Functions and Modifications of Couplings
A coupling is a mechanical device that connects two shafts and transmits power. Its main purpose is to join two rotating pieces of equipment together, and it can also be used to allow some end movement or misalignment. There are many different types of couplings, each serving a specific purpose.
Functions
Functions of coupling are useful tools to study the dynamical interaction of systems. These functions have a wide range of applications, ranging from electrochemical processes to climate processes. The research being conducted on these functions is highly interdisciplinary, and experts from different fields are contributing to this issue. As such, this issue will be of interest to scientists and engineers in many fields, including electrical engineering, physics, and mathematics.
To ensure the proper coupling of data, coupling software must perform many essential functions. These include time interpolation and timing, and data exchange between the appropriate nodes. It should also guarantee that the time step of each model is divisible by the data exchange interval. This will ensure that the data exchange occurs at the proper times.
In addition to transferring power, couplings are also used in machinery. In general, couplings are used to join two rotating pieces. However, they can also have other functions, including compensating for misalignment, dampening axial motion, and absorbing shock. These functions determine the coupling type required.
The coupling strength can also be varied. For example, the strength of the coupling can change from negative to positive. This can affect the mode splitting width. Additionally, coupling strength is affected by fabrication imperfections. The strength of coupling can be controlled with laser non-thermal oxidation and water micro-infiltration, but these methods have limitations and are not reversible. Thus, the precise control of coupling strength remains a major challenge.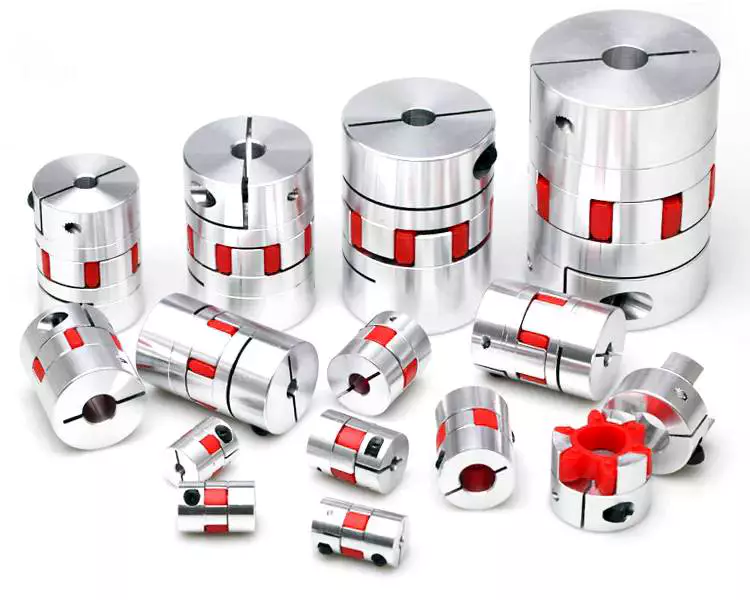 Applications
Couplings transmit power from a driver to the driven piece of equipment. The driver can be an electric motor, steam turbine, gearbox, fan, or pump. A coupling is often the weak link in a pump assembly, but replacing it is less expensive than replacing a sheared shaft.
Coupling functions have wide applications, including biomedical and electrical engineering. In this book, we review some of the most important developments and applications of coupling functions in these fields. We also discuss the future of the field and the implications of these discoveries. This is a comprehensive review of recent advances in coupling functions, and will help guide future research.
Adaptable couplings are another type of coupling. They are made up of a male and female spline in a polymeric material. They can be mounted using traditional keys, keyways, or taper bushings. For applications that require reversal, however, keyless couplings are preferable. Consider your process speed, maximum load capacity, and torque when choosing an adaptable coupling.
Coupling reactions are also used to make pharmaceutical products. These chemical reactions usually involve the joining of two chemical species. In most cases, a metal catalyst is used. The Ullmann reaction, for instance, is an important example of a hetero-coupling reaction. This reaction involves an organic halide with an organometallic compound. The result is a compound with the general formula R-M-R. Another important coupling reaction involves the Suzuki coupling, which unites two chemical species.
In engineering, couplings are mechanical devices that connect two shafts. Couplings are important because they enable the power to be transmitted from one end to the other without allowing a shaft to separate during operation. They also reduce maintenance time. Proper selection, installation, and maintenance, will reduce the amount of time needed to repair a coupling.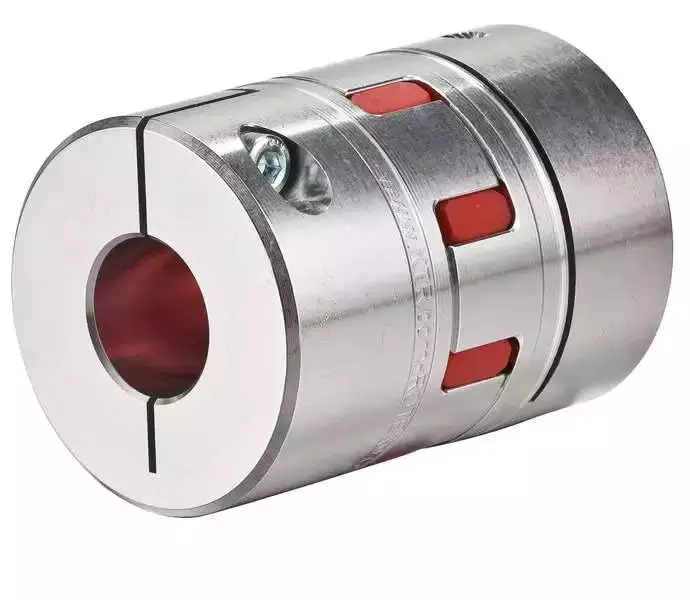 Maintenance
Maintenance of couplings is an important part of the lifecycle of your equipment. It's important to ensure proper alignment and lubrication to keep them running smoothly. Inspecting your equipment for signs of wear can help you identify problems before they cause downtime. For instance, improper alignment can lead to uneven wear of the coupling's hubs and grids. It can also cause the coupling to bind when you rotate the shaft manually. Proper maintenance will extend the life of your coupling.
Couplings should be inspected frequently and thoroughly. Inspections should go beyond alignment checks to identify problems and recommend appropriate repairs or replacements. Proper lubrication is important to protect the coupling from damage and can be easily identified using thermography or vibration analysis. In addition to lubrication, a coupling that lacks lubrication may require gaskets or sealing rings.
Proper maintenance of couplings will extend the life of the coupling by minimizing the likelihood of breakdowns. Proper maintenance will help you save money and time on repairs. A well-maintained coupling can be a valuable asset for your equipment and can increase productivity. By following the recommendations provided by your manufacturer, you can make sure your equipment is operating at peak performance.
Proper alignment and maintenance are critical for flexible couplings. Proper coupling alignment will maximize the life of your equipment. If you have a poorly aligned coupling, it may cause other components to fail. In some cases, this could result in costly downtime and increased costs for the company.
Proper maintenance of couplings should be done regularly to minimize costs and prevent downtime. Performing periodic inspections and lubrication will help you keep your equipment in top working order. In addition to the alignment and lubrication, you should also inspect the inside components for wear and alignment issues. If your coupling's lubrication is not sufficient, it may lead to hardening and cracking. In addition, it's possible to develop leaks that could cause damage.


Modifications
The aim of this paper is to investigate the effects of coupling modifications. It shows that such modifications can adversely affect the performance of the coupling mechanism. Moreover, the modifications can be predicted using chemical physics methods. The results presented here are not exhaustive and further research is needed to understand the effects of such coupling modifications.
The modifications to coupling involve nonlinear structural modifications. Four examples of such modifications are presented. Each is illustrated with example applications. Then, the results are verified through experimental and simulated case studies. The proposed methods are applicable to large and complex structures. They are applicable to a variety of engineering systems, including nonlinear systems.




editor by CX 2023-03-27
Relevant Industries: Building Content Shops, Equipment Restore Outlets, House Use, Retail, Design works
Structure: Roller Chain
Versatile or Rigid: Flexible
Standard or Nonstandard: Standard
Substance: Steel, steel,Aluminum or as required
Product name: chain coupling
Model: KC1571
Area Therapy: Paint
Packing: Carton Box or as required
Coloration: as image display
OEM: Satisfactory
Little purchase: Appropriate
Packaging Specifics: chain coupling interior polybag+carton box
Port: HangZhou,ZheJiang
Low cost cost adaptable shaft coupling roller chain coupling
| | |
| --- | --- |
| Product identify | Cheap price tag adaptable shaft coupling roller chain coupling |
| Model | KC1571 |
| Material | Aluminium  |
| OEM | Acceptable |
| Small buy | YES |
Depth details1.Design:KC15712. Sprocket Pitch:38.1mm3.Substance:Connected ProductsPacking&ShippingSingle merchandise:innner bundle: plastic bagoutter package deal: wooden caseDeliveryMini buy quantity will get 7-fifteen working daysFor bulk order or some urgent merchandise we can negotiate about the timeCompany Introduction ZHangZhoug CZPT Equipment Co.,LtdZHangZhoug CZPT Machinery Co.,LTDOur organization is a family-owned company. The man or woman in demand of the business has been engaged in the equipment industry for morethan twenty years and has abundant sector experience.We are specializing in creating common sprocket, Solid iron Pulley non-common sprocket,rollerchain and other related items.Have a total and scientific management team and a established of advanced production gear. Goods have been promoting all in excess of the globe with very good suggestions and utilised in numerous fields.If you offer you us the sample or the drawdesign,we can make them for you.We are warmly welcome you to check out our manufacturing facility and cooperate with us!Make sure you do not be reluctant tocontact us for inquiry!Our Companies & Energy 1.High QUALITYWe choose large good quality content and use innovative CNC lathes to approach our merchandise, which means that the floor is easy andthere are no obvious processing marks and burrs. We will also oxidize the sprocket area and quench the enamel with highfrequency. so the solution can prevent rust to a particular extent, so as to prolong the service existence of the item.2.High accuracyAccording to the info supplied by buyers, the drawings are carefully checked with formulation, and then the data are enter intothe CNC equipment for processing. Soon after the solution is made, we will use particular measuring equipment to even more verify, 2017 New Useful Agricultural Equipment Pto Shaft Fitting manage thetolerance inside the customer's specifications. After 2 testimonials, the accuracy of the item is extremely higher.3.High performanceAll products are checked and examined totally during every doing work treatment and right after the solution is lastly made to ensurethat ideal top quality merchandise goes out in the market.FAQQ1: Are you a buying and selling firm or a manufacturer?A1: We are a manufacturing facility with skilled employees, designers quality inspector staff.Q2: How about your supply time?A2: Typically, it will just take thirty times if we have goods in stock, we can negotiate about the shipping and delivery time accordingto the quantity or If you are in urgent need, .Q3: Can you manufacture customized merchandise?A3: Yes, we can manufacture the items you want as long as you supply us the sample or style drawing.This fall: Do you test you merchandise prior to shipping?A4: Of course. We have one hundred% detection and examination prior to delivery.Q5: What is your conditions of payment?A6: Payment=1000USD, thirty% T/T in progress, Manufacturing unit supply 12v 24v 42mm sewing device DC Brush Brushless Planetary Equipment Motor equilibrium before shipmentWhy Select Us
Why Checking the Drive Shaft is Important
If you hear clicking noises while driving, your driveshaft may need repair. An experienced mechanic can tell if the noise is coming from one side or both sides. This problem is usually related to the torque converter. Read on to learn why it's so important to have your driveshaft inspected by an auto mechanic. Here are some symptoms to look for. Clicking noises can be caused by many different things. You should first check if the noise is coming from the front or the rear of the vehicle.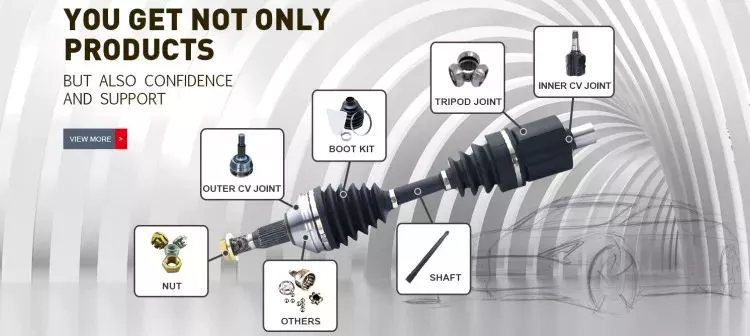 hollow drive shaft
Hollow driveshafts have many benefits. They are light and reduce the overall weight of the vehicle. The largest manufacturer of these components in the world is CZPT. They also offer lightweight solutions for various applications, such as high-performance axles. CZPT driveshafts are manufactured using state-of-the-art technology. They offer excellent quality at competitive prices.
The inner diameter of the hollow shaft reduces the magnitude of the internal forces, thereby reducing the amount of torque transmitted. Unlike solid shafts, hollow shafts are getting stronger. The material inside the hollow shaft is slightly lighter, which further reduces its weight and overall torque. However, this also increases its drag at high speeds. This means that in many applications hollow driveshafts are not as efficient as solid driveshafts.
A conventional hollow drive shaft consists of a first rod 14 and a second rod 14 on both sides. The first rod is connected with the second rod, and the second rod extends in the rotation direction. The two rods are then friction welded to the central area of ​​the hollow shaft. The frictional heat generated during the relative rotation helps to connect the two parts. Hollow drive shafts can be used in internal combustion engines and environmentally-friendly vehicles.
The main advantage of a hollow driveshaft is weight reduction. The splines of the hollow drive shaft can be designed to be smaller than the outside diameter of the hollow shaft, which can significantly reduce weight. Hollow shafts are also less likely to jam compared to solid shafts. Hollow driveshafts are expected to eventually occupy the world market for automotive driveshafts. Its advantages include fuel efficiency and greater flexibility compared to solid prop shafts.
Cardan shaft
Cardan shafts are a popular choice in industrial machinery. They are used to transmit power from one machine to another and are available in a variety of sizes and shapes. They are available in a variety of materials, including steel, copper, and aluminum. If you plan to install one of these shafts, it is important to know the different types of Cardan shafts available. To find the best option, browse the catalog.
Telescopic or "Cardan" prop shafts, also known as U-joints, are ideal for efficient torque transfer between the drive and output system. They are efficient, lightweight, and energy-efficient. They employ advanced methods, including finite element modeling (FEM), to ensure maximum performance, weight, and efficiency. Additionally, the Cardan shaft has an adjustable length for easy repositioning.
Another popular choice for driveshafts is the Cardan shaft, also known as a driveshaft. The purpose of the driveshaft is to transfer torque from the engine to the wheels. They are typically used in high-performance car engines. Some types are made of brass, iron, or steel and have unique surface designs. Cardan shafts are available in inclined and parallel configurations.
Single Cardan shafts are a common replacement for standard Cardan shafts, but if you are looking for dual Cardan shafts for your vehicle, you will want to choose the 1310 series. This type is great for lifted jeeps and requires a CV-compatible transfer case. Some even require axle spacers. The dual Cardan shafts are also designed for lifts, which means it's a good choice for raising and lowering jeeps.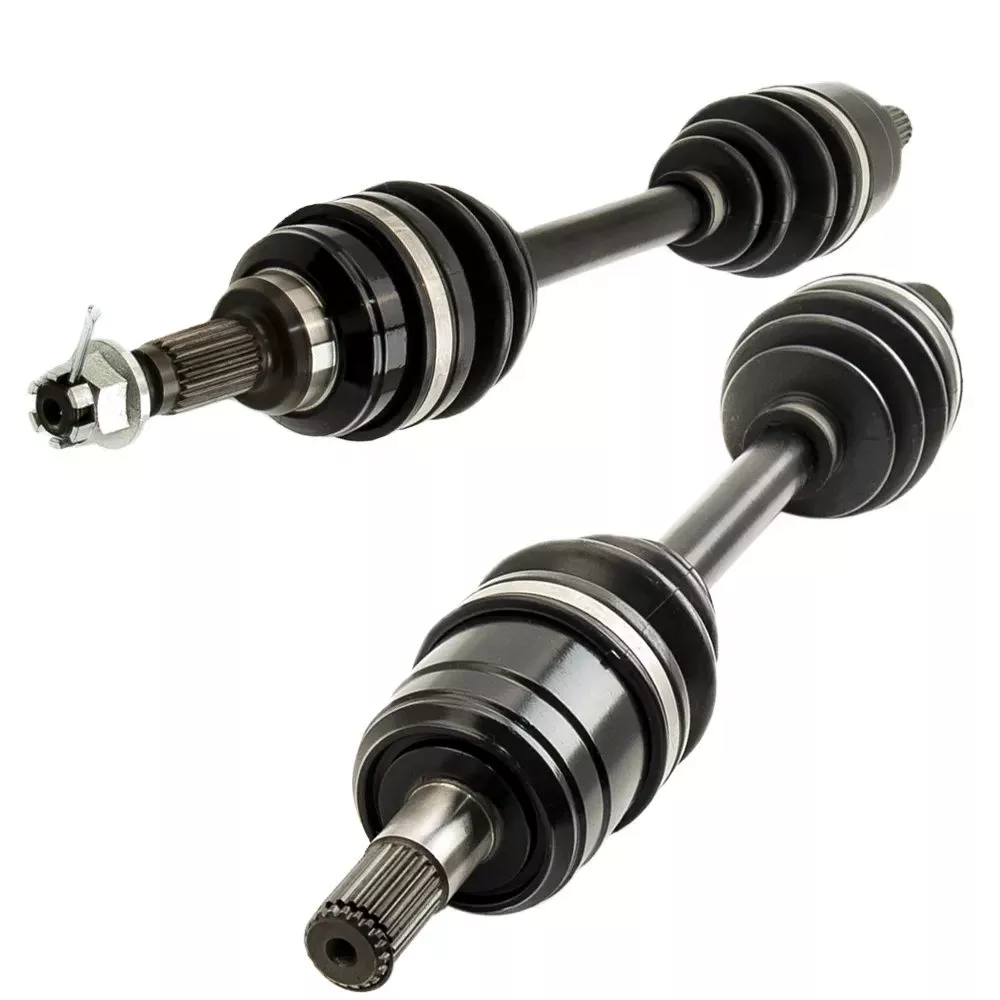 universal joint
Cardan joints are a good choice for drive shafts when operating at a constant speed. Their design allows a constant angular velocity ratio between the input and output shafts. Depending on the application, the recommended speed limit may vary depending on the operating angle, transmission power, and application. These recommendations must be based on pressure. The maximum permissible speed of the drive shaft is determined by determining the angular acceleration.
Because gimbal joints don't require grease, they can last a long time but eventually fail. If they are poorly lubricated or dry, they can cause metal-to-metal contact. The same is true for U-joints that do not have oil filling capability. While they have a long lifespan, it can be difficult to spot warning signs that could indicate impending joint failure. To avoid this, check the drive shaft regularly.
U-joints should not exceed seventy percent of their lateral critical velocity. However, if this speed is exceeded, the part will experience unacceptable vibration, reducing its useful life. To determine the best U-joint for your application, please contact your universal joint supplier. Typically, lower speeds do not require balancing. In these cases, you should consider using a larger pitch diameter to reduce axial force.
To minimize the angular velocity and torque of the output shaft, the two joints must be in phase. Therefore, the output shaft angular displacement does not completely follow the input shaft. Instead, it will lead or lag. Figure 3 illustrates the angular velocity variation and peak displacement lead of the gimbal. The ratios are shown below. The correct torque for this application is 1360 in-Ibs.
Refurbished drive shaft
Refurbished driveshafts are a good choice for a number of reasons. They are cheaper than brand new alternatives and generally just as reliable. Driveshafts are essential to the function of any car, truck, or bus. These parts are made of hollow metal tubes. While this helps reduce weight and expense, it is vulnerable to external influences. If this happens, it may crack or bend. If the shaft suffers this type of damage, it can cause serious damage to the transmission.
A car's driveshaft is a critical component that transmits torque from the engine to the wheels. A1 Drive Shaft is a global supplier of automotive driveshafts and related components. Their factory has the capability to refurbish and repair almost any make or model of driveshafts. Refurbished driveshafts are available for every make and model of vehicle. They can be found on the market for a variety of vehicles, including passenger cars, trucks, vans, and SUVs.
Unusual noises indicate that your driveshaft needs to be replaced. Worn U-joints and bushings can cause excessive vibration. These components cause wear on other parts of the drivetrain. If you notice any of these symptoms, please take your vehicle to the AAMCO Bay Area Center for a thorough inspection. If you suspect damage to the driveshaft, don't wait another minute – it can be very dangerous.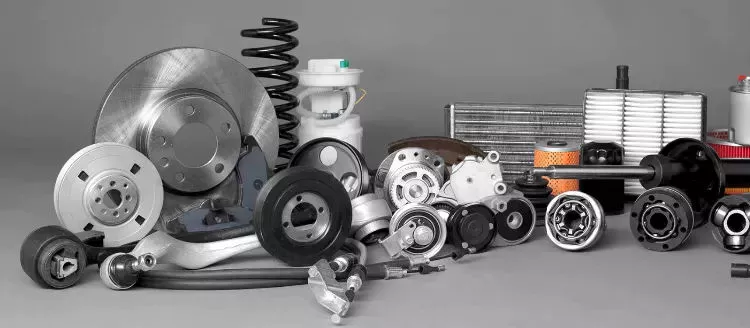 The cost of replacing the drive shaft
The cost of replacing a driveshaft varies, but on average, this repair costs between $200 and $1,500. While this price may vary by vehicle, the cost of parts and labor is generally equal. If you do the repair yourself, you should know how much the parts and labor will cost before you start work. Some parts can be more expensive than others, so it's a good idea to compare the cost of several locations before deciding where to go.
If you notice any of these symptoms, you should seek a repair shop immediately. If you are still not sure if the driveshaft is damaged, do not drive the car any distance until it is repaired. Symptoms to look for include lack of power, difficulty moving the car, squeaking, clanking, or vibrating when the vehicle is moving.
Parts used in drive shafts include center support bearings, slip joints, and U-joints. The price of the driveshaft varies by vehicle and may vary by model of the same year. Also, different types of driveshafts require different repair methods and are much more expensive. Overall, though, a driveshaft replacement costs between $300 and $1,300. The process may take about an hour, depending on the vehicle model.
Several factors can lead to the need to replace the drive shaft, including bearing corrosion, damaged seals, or other components. In some cases, the U-joint indicates that the drive shaft needs to be replaced. Even if the bearings and u-joints are in good condition, they will eventually break and require the replacement of the drive shaft. However, these parts are not cheap, and if a damaged driveshaft is a symptom of a bigger problem, you should take the time to replace the shaft.